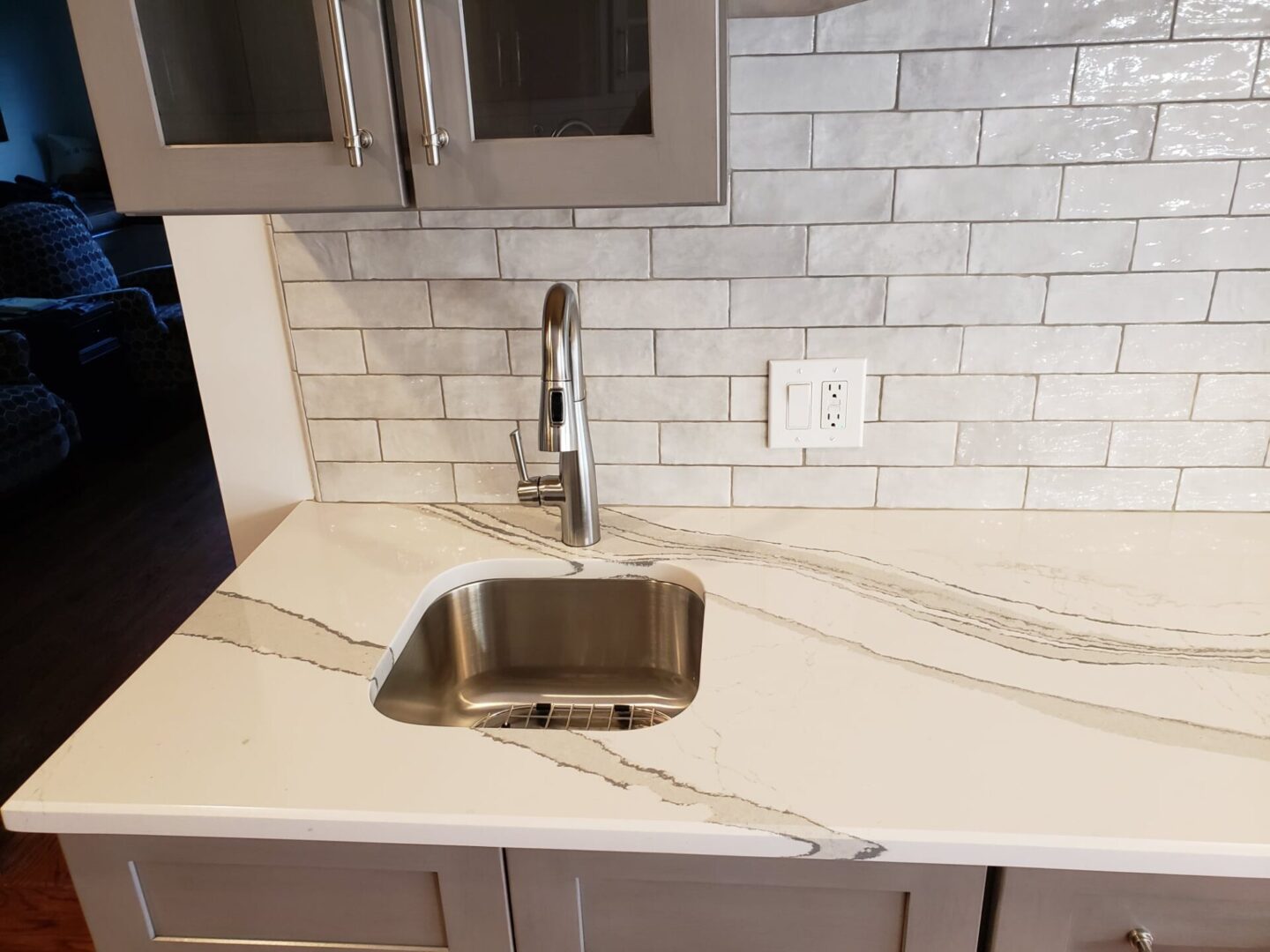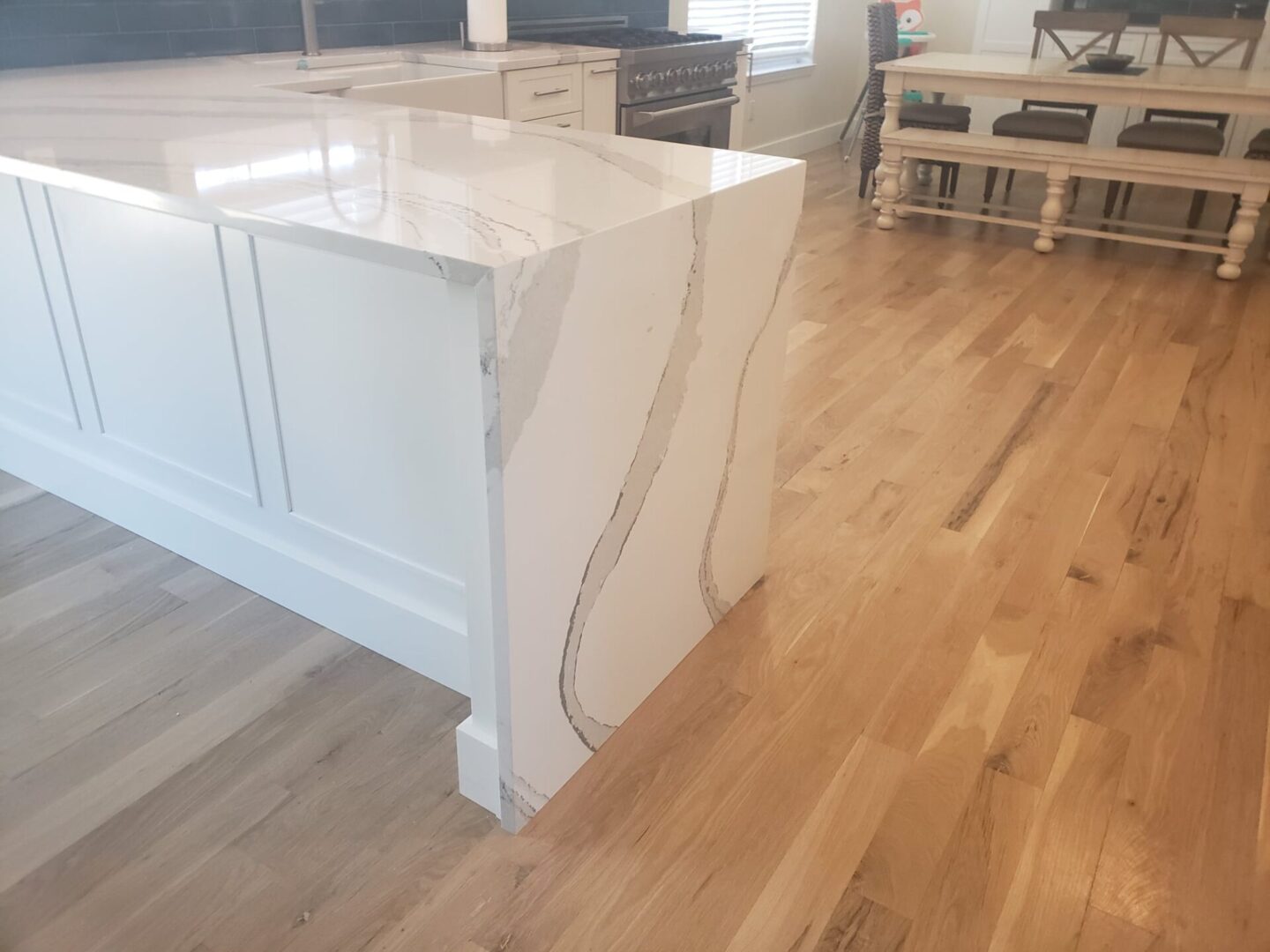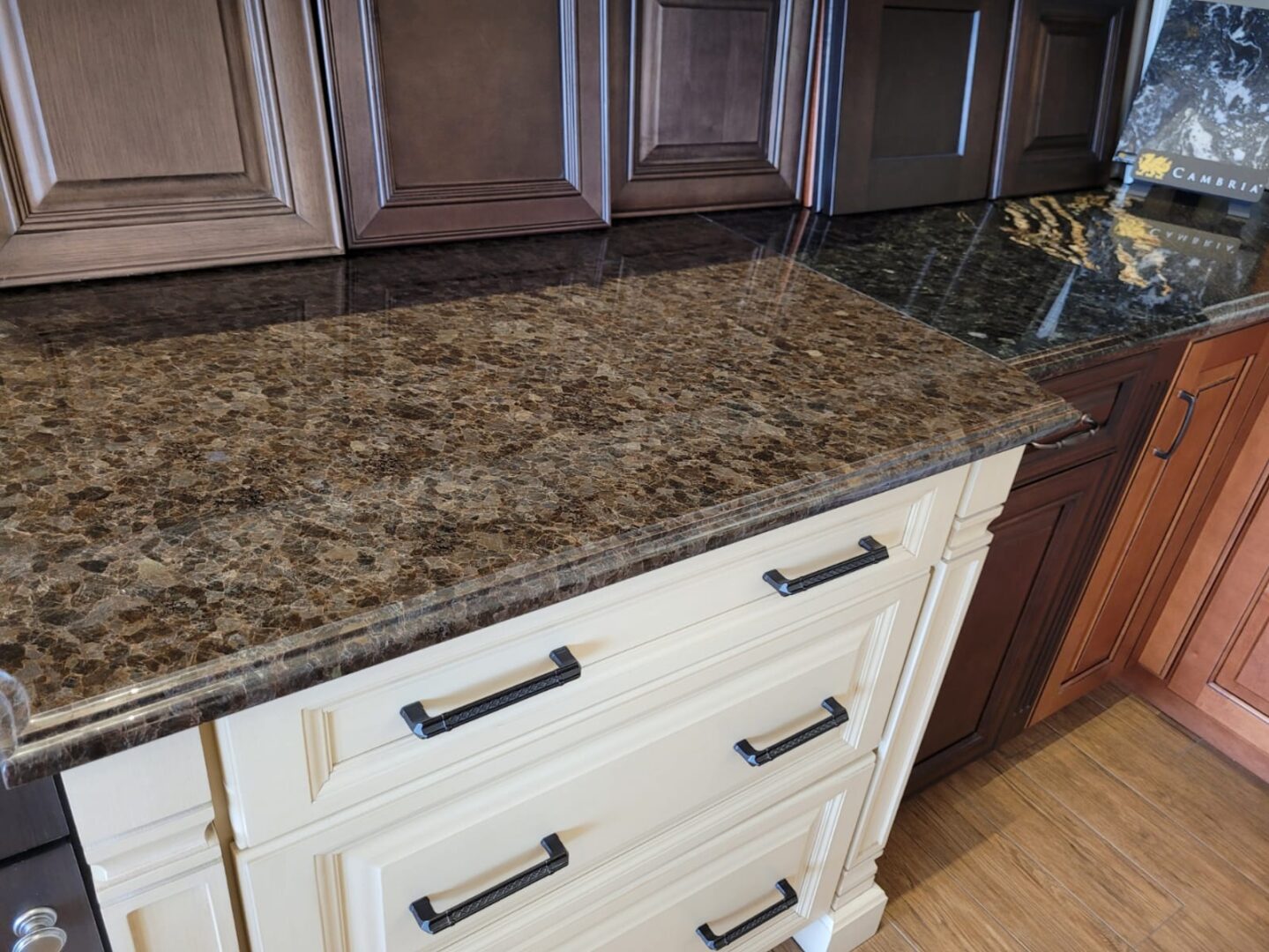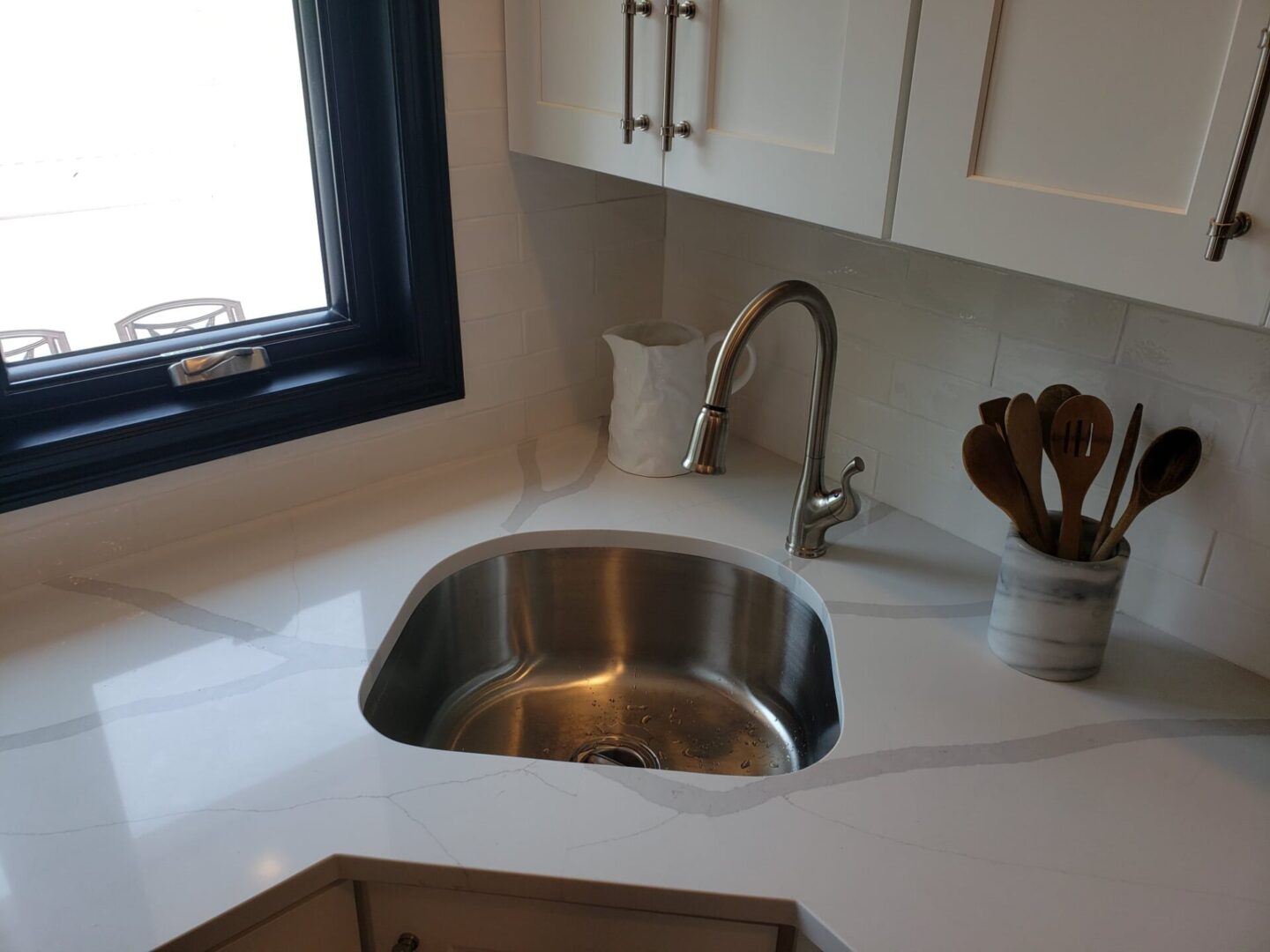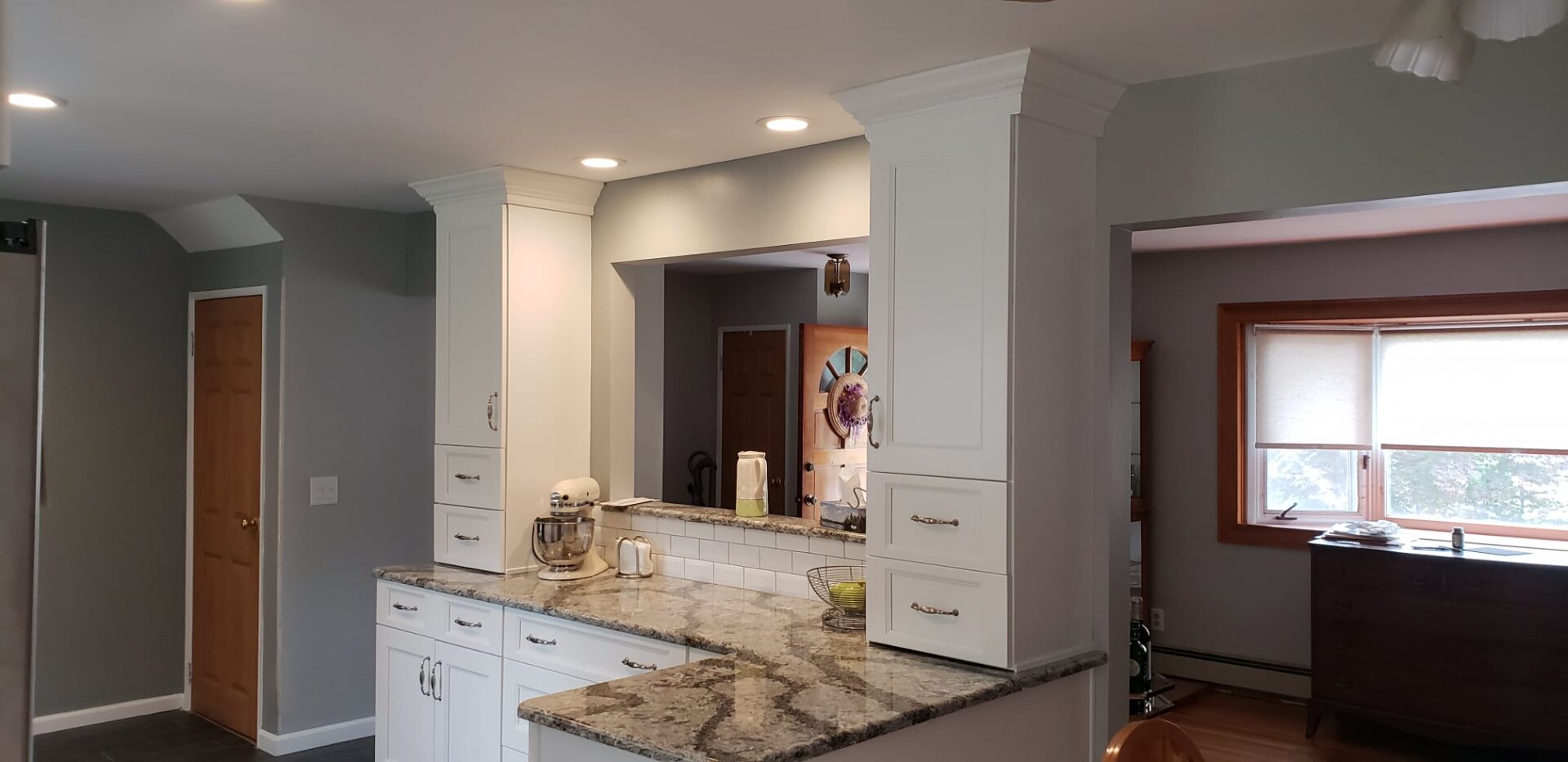 Custom Quartz and Granite
Countertops – Designed and Installed
High-Quality Countertops at Affordable Prices!
Galant Kitchens has tried and we believe, has been successful at, being your reliable, full-service, expert provider of everything you need to remodel, upgrade or build, your kitchen. Our services, therefore, include designing, providing, and installing your new kitchen countertops.
At Galant Kitchens, we are involved in every step of your kitchen countertop project. From selection to installation, we are there for you.
Before our experts can come and create templates for your new solid surface countertops your existing countertop will need to be removed. After its removal and the templates are created, it takes 7-10 days for us to fabricate the new countertop and return with your new kitchen counters. The actual installation takes about 4 hours. This is of course done by our expert and experienced installers. We require that someone be home for that half of the day.
As an added bonus, all of our solid surface countertops come with free stainless steel D-shaped under-mount sink, or if you would rather, you can provide your own. The next step in the process is for the plumber to return and connect the sink, dishwasher, and accessories.

Our countertops are available in:
* Granite * Marble * Quartz * Corian * HanStone * Caesarstone *
* Cambria * Zodiac * Soapstone * Silestone * Glass * Concrete *
A full explanation of the different types of countertop materials and their pros and cons can be gotten by speaking with one of our associates.
Give us a call today with any questions. Call (631) 586-0515.